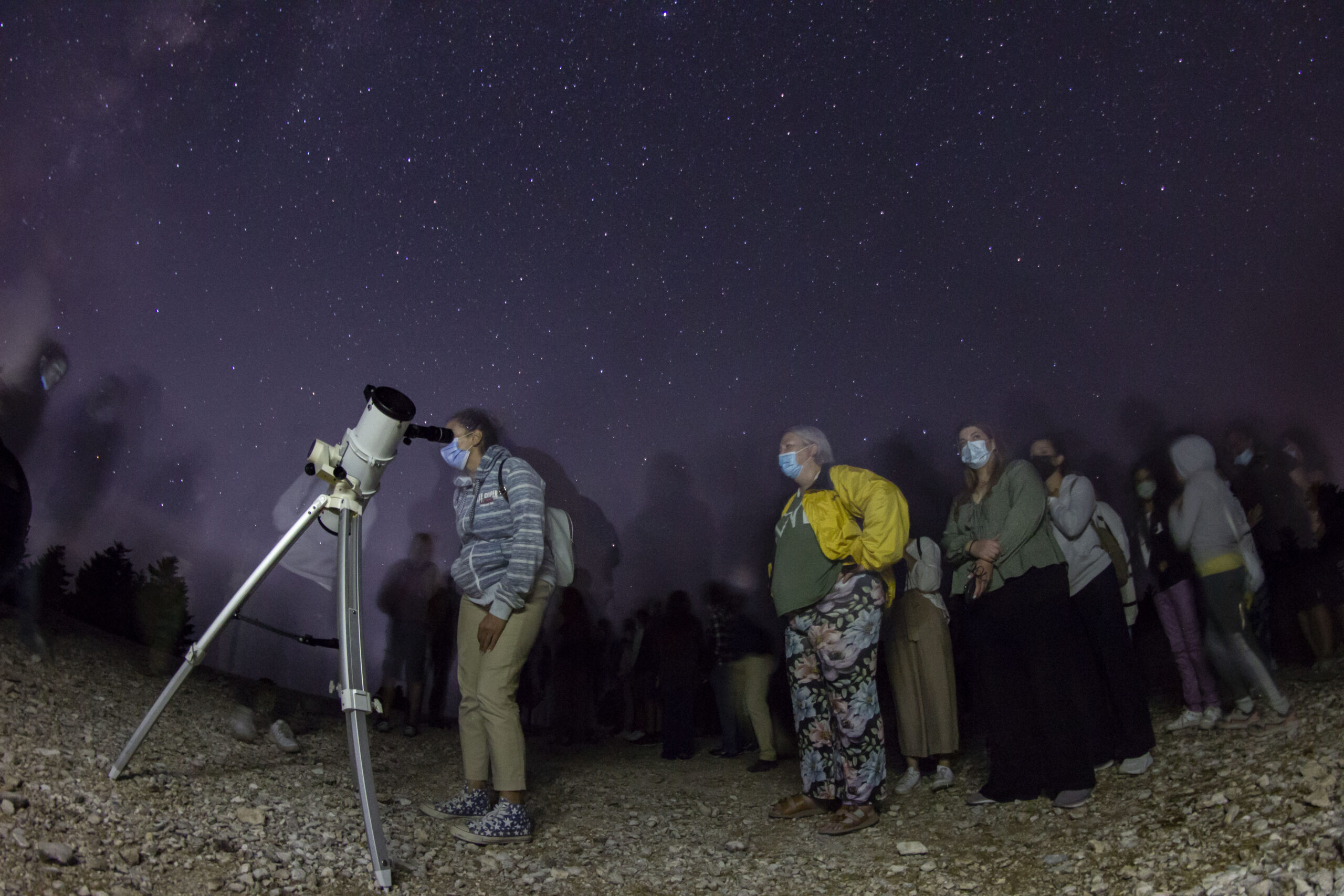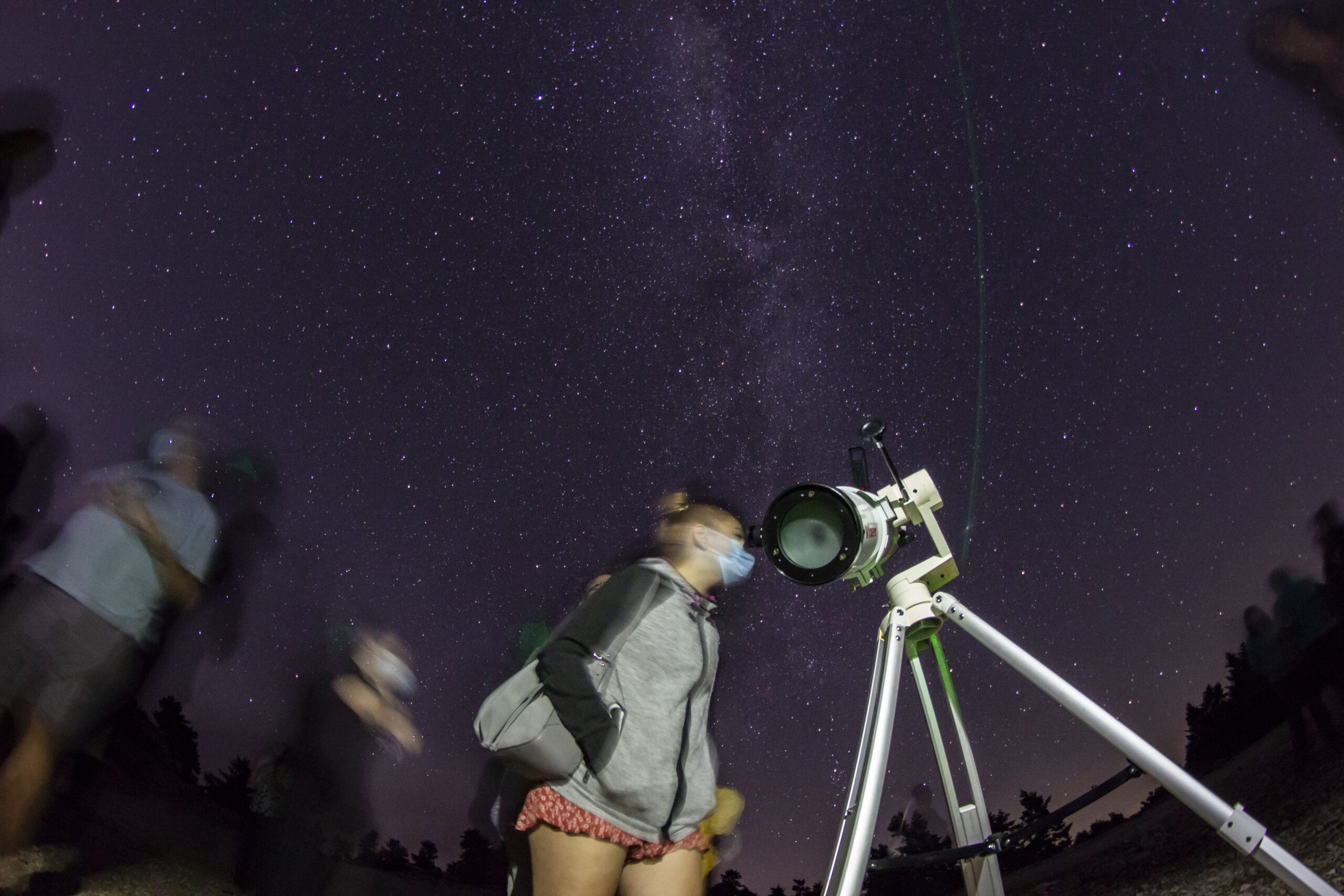 The incredible experience of a dark starry sky
Star nights in Aenos provide the participants an incredible experience of the starry sky. With the telescopes of the park, visitors can observe nebulae, clusters, planets and other night sky objects. With the use of a green laser, visitors learn to navigate the night sky and name stars and constellations. The locations that are used for astronomy nights and astronomical observing in general are the parking at the entrance (free access) and  in the protected zone the picnic area and Thea.
Environmental educational program on how to protect biodiversity from the threat of light pollution
With this program, visitors can learn about light pollution and how to protect biodiversity.
Read the environment guide (Greek)
Book an astronomy night in Aenos
Pre-arranged Astro Nights 2023